Mike Ruiz
Fashion Photographer
See celebrity and fashion photographer Mike Ruiz's video testimonial of his experiences with Chelsea Eye Ophthalmology's Dr. Christopher Coad and his LASIK procedure.
---

Stefany Dimaro
Private Jet Flight Attendant
My experience at Chelsea Eye Ophthalmology with Dr. Coad exceded my expectations. He was genuine, patient and through. He took the time to explain the Blepharitis and GPC in a way I could understand them. He was actually the doctor who even told me what the conditions were called after I had already seen 2 different doctors! You can tell he genuinely cares about his patients. I was also impressed with the office and how organized, clean and top notch everything was. The staff is friendly, I never had to wait long and their system when you are called from start to finish is efficient and seemless.
---

Sam Cheow
Fashion
Dr. Coad of Chelsea Eye Ophthalmology is exceptional. He is thorough, warm, genuine, well experienced and with a stellar reputation. The staff was incredible. All were so knowledgeable and gave me the quality of care and attention I knew I desired. My lasik surgery was a out-of-pocket expenses as it was not covered by my insurance but it was worth it. Chelsea Eye Ophthalmology is really a world class lasik center and I encourage anyone even thinking about having lasik go see Dr. Coad! My vision was terrible. I wore thick glasses (-8.00) and was completely blind. I now see better now than I ever had before. I don't have to worry anymore. My quality of life has improved because of having lasik. This was by far one of the best decisions I have ever made. And in my line of work, I cannot afford to make mistakes.
---

Mario Cantone
Actor/Comedian
I was so afraid to have LASIK even though I've been wanting it for years. Once I finally decided I went to Dr. Coad at Chelsea Eye Ophthalmology. The result was perfection! I have had no problems, I see perfectly and I wish I had done this years ago….. but if had, I wouldn't have found the best in the business. And Dr. Coad is the best!!
---

Tracie Max Sachs
5x Champion Speed Skier, AKA "The fastest woman in the world"
It's now been 2 weeks since the operation, and I'm seeing better than 20/20. I went skiing for the first time this season yesterday. I really felt like the Bionic Woman. If you've ever thought about having Lasik eye surgery, you have to go for it. Life is short, you may as well enjoy seeing where your going. I can honestly say that Dr. Coad and Chelsea Eye Ophthalmology Associates have the best eye care in NY. I've been a patient there for almost 10 years and I would suggest going there for anything as simple as your annual check up to any more complicated procedures such as Lasik. I can't wait to speed ski, and see the Alps with my new vision!
---

Ana Ceppi
Advertising Executive
I have hesitated for years on having this procedure and now, 24 hours later, I wonder what was I waiting for? I have lifted the only barrier I had between me and the world! No more glasses/contacts! It's like a story book. I went to sleep and I awoke to the real (enhanced) me! I can see!
---

Sam Talone
Student
I had been thinking about having lasik surgery for a couple of years but was too scared to actually do it. Then I happened to attend an open house at Chelsea Eye Ophthalmology and was immediately impressed with the quality of the staff and the presentations by the surgeons. When I asked friends and acquaintances for referrals, Chelsea Eye Ophthalmology kept coming up. The staff gladly answered all of my questions and "held my hand" as I expressed anxiety about the procedure. The procedure itself was completely painless and extremely quick. Afterwards, I went home, slept for a few hours and was able to watch TV when I woke up that evening. At my follow up appointment the next day, I learned that my vision was already better than 20/20.
---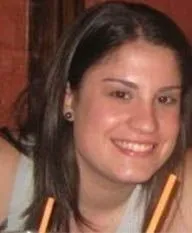 Ilyse Rosenblat
I couldn't wait to have Lasik surgery. In my 22 years of life, confidently say that this has been the best decision I have ever made. Every day life is so much easier without the annoying hassle of uncomfortable contacts or unflattering glasses. I now see perfectly, actually more than perfect as I have 20/15 vision. It is truly a gift that will last a lifetime. I appreciated the way Dr. Coad was so honest and descriptive about Lasik. In contrast, I had discussed Lasik with other doctors and they seemed to be only concerned about the compensation they would receive for the surgery. They were not concerned about answering my questions or addressing any of my concerns. I felt truly at ease with Dr. Coad and I definitely recommend him to perform your Lasik surgery.
---

David Johnson
I had Lasik Surgery about 3 weeks ago at Chelsea Eye Ophthalmology. I was absolutely sick and tired of wearing glasses and was actually told by my optician to stop wearing contact lenses completely because of a lack of oxygen getting through to my eyes. I found I could not wear my contacts any longer anyway, it just got too uncomfortable. The surgery was painless and the recovery was amazing. 3 weeks on and my eyesight is fabulous, i have better than 20/20 vision without any post op problems, whatsoever. I have to admit, I was a little anxious before the procedure but Dr Coad quickly reassured me of how easy it was going to be for me. The team at Chelsea Eye Ophthalmology, all the way from assistants at initial inquiry to the surgeon on procedure day, have been brilliant and I cannot thank them enough for giving me my eyesight back.
---

Laurie Rufano
Bride
A colleague of mine had LASIK done and had fantastic results. After much fear over the idea of a laser near my eye and my past recommendation to avoid the procedure, I made an appointment for screening. I was actually considered a good candidate and had all of my questions answered by my physician. On August 25th, I walked down the aisle and smiled happily at the crystal clear image of my soon-to-be husband. I had a beautiful wedding day and went on to a honeymoon in Tahiti, my first trip without contacts. I was able to sleep comfortably on the plane, stay worry-free on the beach when sand and wind blew, and see the underwater coral reefs and fish better than ever on a SCUBA diving trip. LASIK has truly changed my life.
---

Kenneth Loyal Smith
Statistic Analyst
I woke up at 4AM in the morning following my 6:00PM laser surgery. I could see everything in the bedroom! I opened the curtains. Tiny details of a bridge on the horizon were crystal clear. The first things to pop into my head were the words to Culture Club's song "It's A Miracle". I was so excited I stayed up, got to work at 6AM still singing Boy George's tune "It's A Miracle". Please take my advice. Contact Chelsea Eye Ophthalmology Clinic to learn about LASIK eye surgery. The results will change your life. You will also be embraced by the staff, you will be comfortable in the Clinic's warm, Etruscan detailed interior which sports an art gallery along with spooled videos explaining the various procedures, but most importantly….you will be "given" eyesight without glasses.