About LASIK Surgery in Chelsea, New York, NY?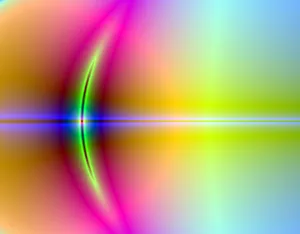 Having to use glasses and push contacts into your eyes on a daily basis can be frustrating and tiring. You may be wondering if there's another option to replace having to wear corrective lenses every single day, and luckily, there is! With the use of LASIK eye surgery, you'll be able to start seeing the world clearer without the need to use glasses or contacts and you can start enjoying all your favorite activities without the worry of fixing your glasses or getting your eyes irritated from contacts.
Clearing Up Your Vision
If you've spent a lot of your life wearing glasses and feeling like you had to live blurry to avoid wearing them in certain activities, you should consider LASIK. Your LASIK doctor will set up a consultation before the surgery to discuss all of your medical history and your goals before deciding if you're eligible for surgery. Usually, if you're over the age of 21, have healthy and stable eyes, are in good general health, and you aren't pregnant or nursing, you should be eligible for surgery.
LASIK eye surgery is quick and painless and can easily help improve your vision in no time at all. You'll be able to go home the same day, usually within a few hours of arriving. The entire surgery should take about 10 minutes per eye and most people get both eyes treated at the same time.
It's important to take time off to let your eyes rest and heal and be sure to follow all instructions given to you by your eye doctor. This helps ensure that you're on the path to recovery and on the way to no longer needing corrective lenses to see clearly.
How Old Do You Have To Be To Get LASIK Eye Surgery?
LASIK is great for patients over the age of 21 years old, who have healthy stable eyes, are in good general health and who aren't pregnant or nursing. When you come in for your consultation, we will sit down with you to discuss your goals and expectations for treatment and also perform a full eye examination to make sure that LASIK is the right procedure for you. During this visit, it's important that you provide as much information as possible about your medical history and any medications you are taking.
Before your surgery, we will also discuss the possible risks or complications that can arise with any surgery. Of course, complications are rare and we provide the best care we can to all of our patients to minimize these risks.
LASIK is performed as a fast painless outpatient procedure. Numbing eye drops are placed into the eye or eyes prior to your surgery, and the procedure usually only takes about 10 minutes per eye. Most times both eyes are treated at the same time.
Fortunately, eyes generally heal quickly, you may want to take a day off from work after your LASIK surgery to give your eyes time to heal. There may be minimal burning and/or foreign body sensation for an hour after your procedure, but medication can be prescribed to ease your discomfort. Vision will be blurry right after your procedure but should be significantly better by the next day. During your recovery time, you should avoid pools and hot tubs for at least two weeks.
Contact Your LASIK Doctor Today
Find out how you can start seeing the world clearly again! Contact your LASIK eye doctor at Chelsea Eye Ophthalmology in New York, NY, and serving Chelsea, NY, at (212) 220-0066 to schedule a consultation today.